WELCOME TO
NATURALLY
HIGH
PRACTIcE OF ALISON GATT

Nutritional Therapist
Naturally High's philosophy is about empowering ourselves with
foods, nutrients and lifestyle choices to give us the vitality and zest 
we need to embrace and enjoy our busy, often stressful, lives.

Our enjoyment is often hindered by a lack of energy, fatigue, aches
and pains, mood swings and digestive problems.

We aim to target the underlying causes to these symptoms and
support your individual health issues

"Naturally High was born from my passion for food, travelling and zest for life." Alison Gatt
---
HOW CAN YOU
CHANGE
YOUR DIET TODAy?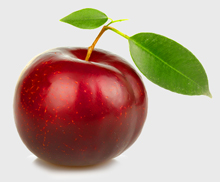 Naturally High wants to help you to find the energy to be proactive and enjoy everything you do.

One size does not fit all at Naturally High. We focus on the needs of the individual, ensuring they are appropriate to their age, lifestyle and personal circumstances, be it to address imbalances, to sustain optimal health and/or enhance the body's ability to heal itself. Simply put, to support sustained health for life.
 
Science has proven that the fast pace of modern life is linked to many chronic diseases. Stress is associated with cardio-vascular diseases, hormonal imbalances, chronic fatigue, depression and digestive disorders, to name just a few.  These conditions can seriously impact our enjoyment of life.  Naturally High wants to help you take control of your life instead of your ailments taking control of you.  
 
By uniting knowledge and experience, Naturally High focuses on nutrition that is right for you as an individual to rebalance your health and energise your life.
"Nutritional Therapy
is a process that
enables sustained health, for life."   
Alison Gatt
---